---

02 FEELING FEELINGS

Abstraction of feelings made for preschoolers. Ongoing series.



---
03 HOW'S IT SUPPOSED TO FEEL

Documentation of my graduate school crisis — trying to understand the value and meaning of graphic design. This project consisted of making images for the sake of making images, trying to challenge my own perception of what looks good.

Risograph, spiral bound,
edition of 10



---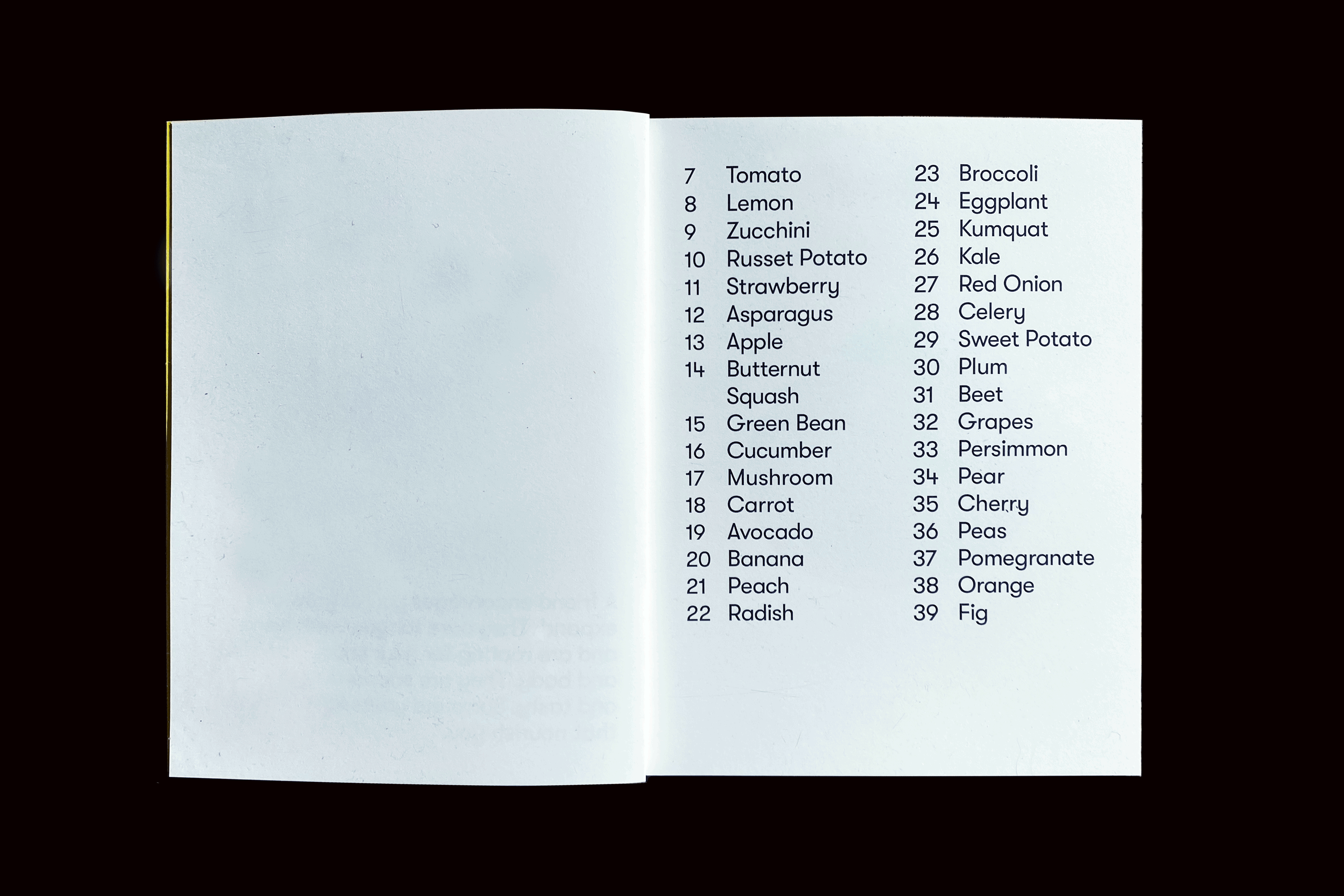 04 MY VERY CLOSE FRIENDS

A catalog of handpainted fruits and vegetables designed to help children identify them at the market and on their plates. Studies show that eating habits developed at a young age will carry into adulthood.




---
---
06 A printed record of conversations that happened between MJ Balvanera and Tina Miyakawa in the spring of 2016. Discussions revolved around the value and role of the designer in relation to the value and role of the citizen.

Printed on newsprint, CMYK
edition of 500.
---
07 TALLERES PUBLICOS

A series of workshops held by Big City Forum, Leonardo Bravo.


---
08 POTENTIAL # OF DAYS BEFORE THE END

An investigation of mortality. I calculated all the days left I have left on earth based on lifestyle and habits, and generated a system to provide that service to others. Crossed each day off as it passed as a way to confront impermanence. Interested in how daily awareness of death changes behavior.